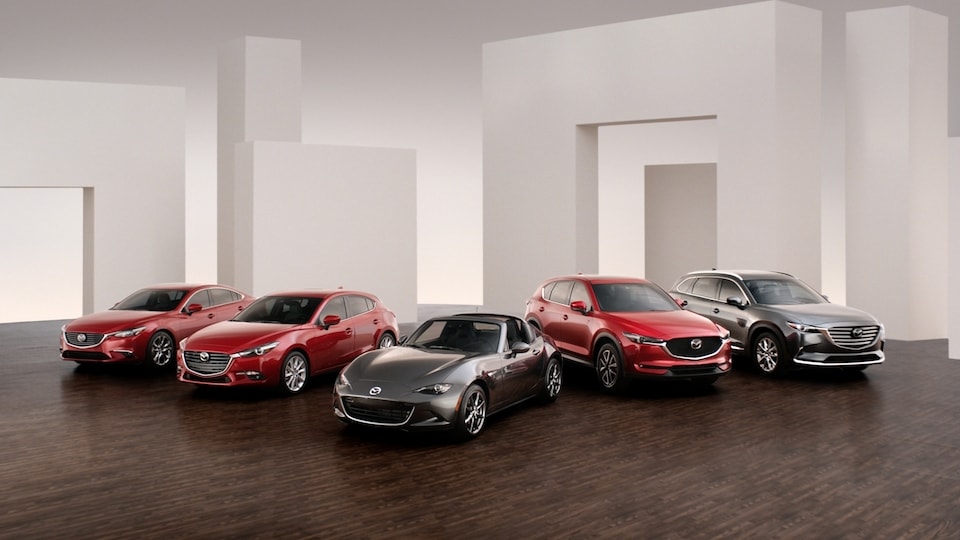 Here from your friends at Mazda Gallery, we sincerely hope that all of our customers throughout the Norwood, Natick, Wellesley, Quincy and greater Boston areas had a very Happy New Year and are already off to a fantastic start to 2018.
And while we get further into the 2018 calendar year, more and more 2018 Mazda models will continue to arrive here at our showroom! These new vehicles truly are extraordinary, and you'll be amazed by what they can do. The clear popularity of Mazda coupes, sedans and SUVs is no surprise to us whatsoever, and we welcome drivers in this region of Massachusetts to stop by to get behind the wheel.
However, perhaps your car-shopping budget doesn't allow for a brand-new 2018 model. If so, look no further than the huge savings that our 2017 Mazda inventory offers to all of our beloved customers!
To take advantage of our most compelling deals and our least expensive prices available for new models at our dealership, be sure to explore our enticing selection of extremely desirable featured 2017 Mazda offers for anything of interest. Listings for the breathtaking 2017 Mazda Miata sports-car, the sleek Mazda6 Grand Touring sedan, as well as the sophisticated Mazda CX-3 Sport SUV may be found in these offers.
Let us give you fair warning; these featured offers for new Mazda vehicles never last long here, so please don't delay if you want to get behind the wheel of a new 2017 Mazda model soon.
We bet you assumed those cars pictured above were 2018 Mazda model-years. Well, they are actually 2017 model-years, the very same models that you may be able to find big savings for when you visit us at Mazda Gallery!