You're interested in replacing your current vehicle with a subcompact SUV. It's not hard to understand why. While a lot of people enjoy the benefits of SUVs, many people dislike the more cumbersome driving experience that comes with driving a larger vehicle. A subcompact SUV strives to deliver the best of everything; the extra space and ability of an SUV with the nimbler ride of a sedan.
The 2018 Mazda CX-3 takes that idea to heart. With seating for five and decent cargo space, the CX-3 provides a comfortable interior built on a foundation of high performance. While its 2.0-liter inline-4 only produces 146 horsepower and 146 pounds-feet of torque, its lightweight design helps it make full use of every little bit of that performance. This is an SUV that practically glides across the road, and that provides a level of responsiveness and handling that few other vehicles in this class can match.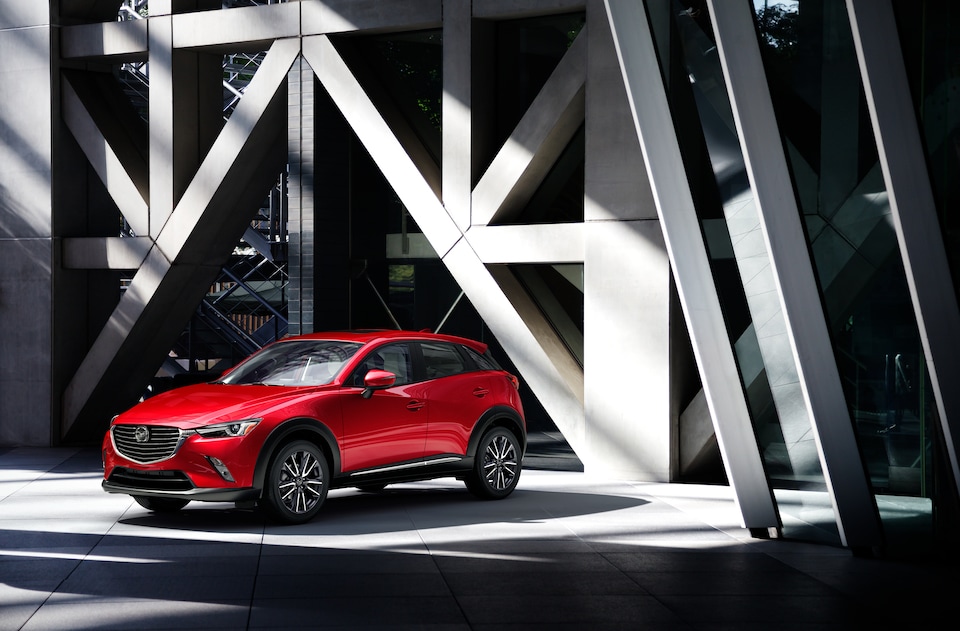 In addition to its performance, the CX-3 also delivers a range of excellent features that work to provide a great experience for both the driver and passengers. The Mazda Infotainment system gives you optimal control over your favorite media. You'll also enjoy feature options like push-button start, heated exterior mirrors, LED headlights and a bevy of valuable active safety systems.
Would you like to learn more about the 2018 CX-3? Get in touch with the sales team at Mazda Gallery in Norwood, MA. We serve customers in Wellesley, Natick, Quincy, and the greater Boston area. We have specials and affordable lease agreements available that can help you drive home in the new Mazda vehicle of your choice.